Run with our team in the annual Falmouth Road Race
occuring in August, 2023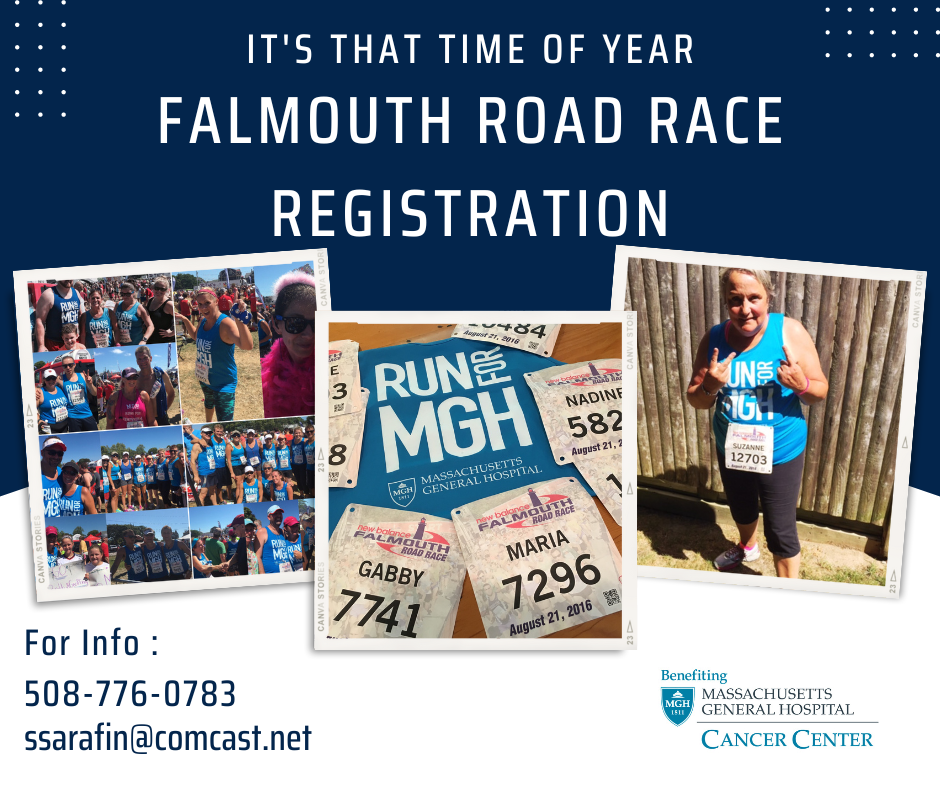 Please contact Suzanne at ssarafin@comcast.net for team member inquiries!
All donations are greatly appreciated and directly fund the Lymphedema Research Program and free screening for MGH patients.
PREVIOUS CONFERENCES AND EVENTS
Dr. Alphonse Taghian guest lectures at Boston College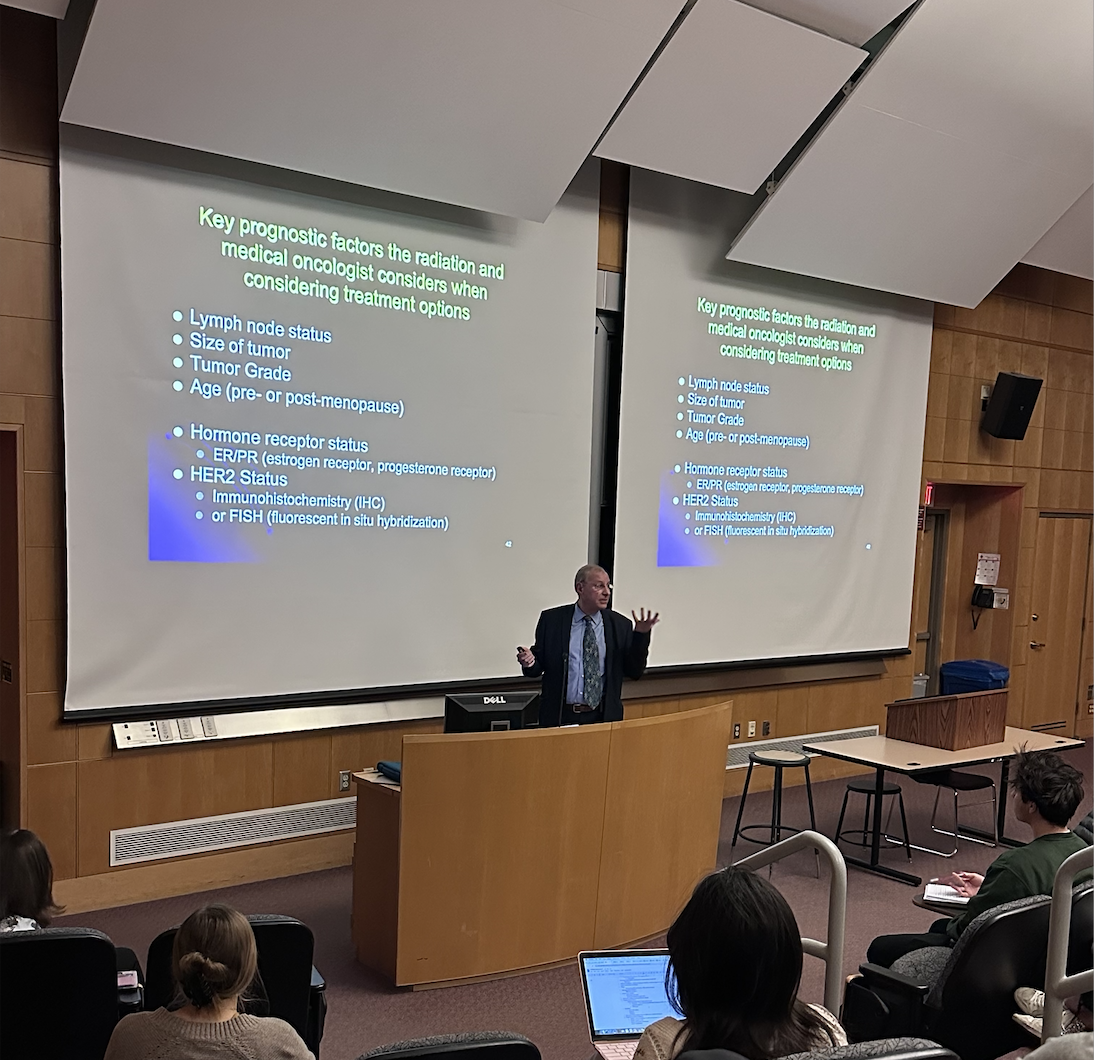 Dr. Alphonse Taghian guest lectured at Boston College discussing breast cancer from a physician's perspective.
Henri Mondor Breast Center and Radiation Oncology Center, Paris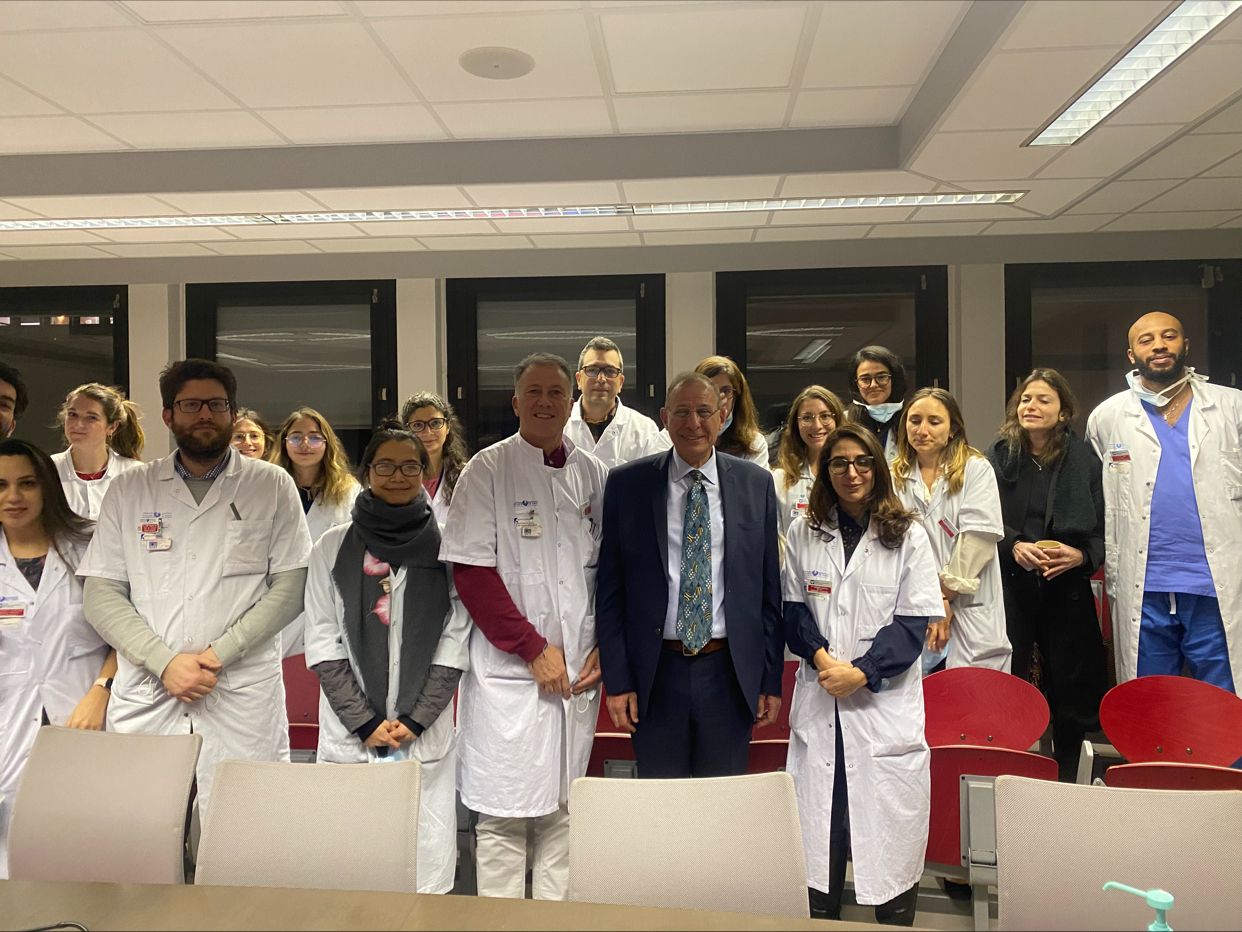 Dr. Alphonse Taghian spoke at the Radiation Department at Henri Mondor Hospital. He presented on how to set up a lymphedema screening program and the risk factors in developing lymphedema. Both parties discussed the differences of the transatlantic practices and how they can apply to one another in the future to accentuate patient health and quality of life.
San Antonio Breast Cancer Symposium
Our team presented 3 posters at the 2022 San Antonio Breast Cancer Symposium. Check out the links below for more information on each poster: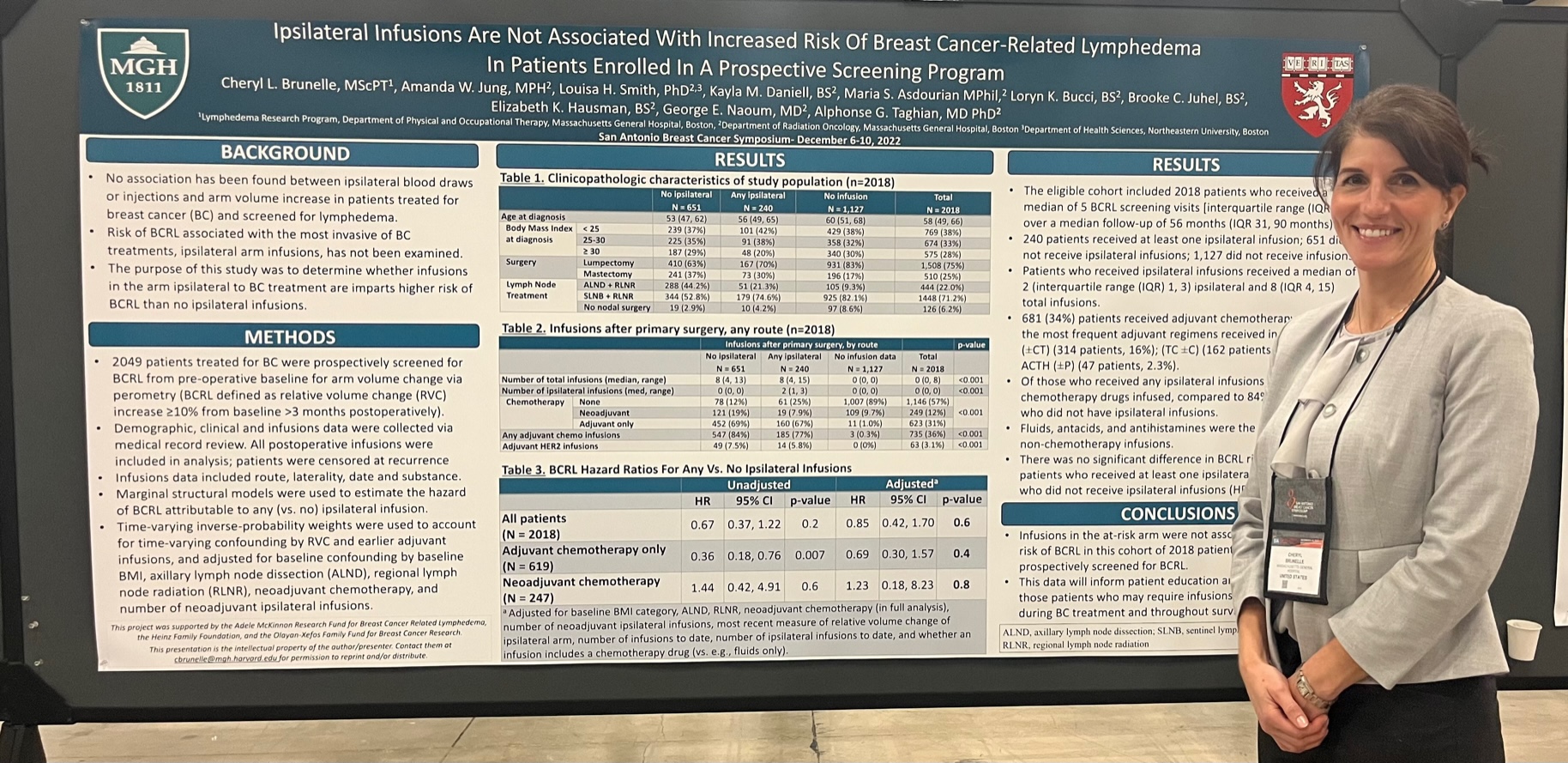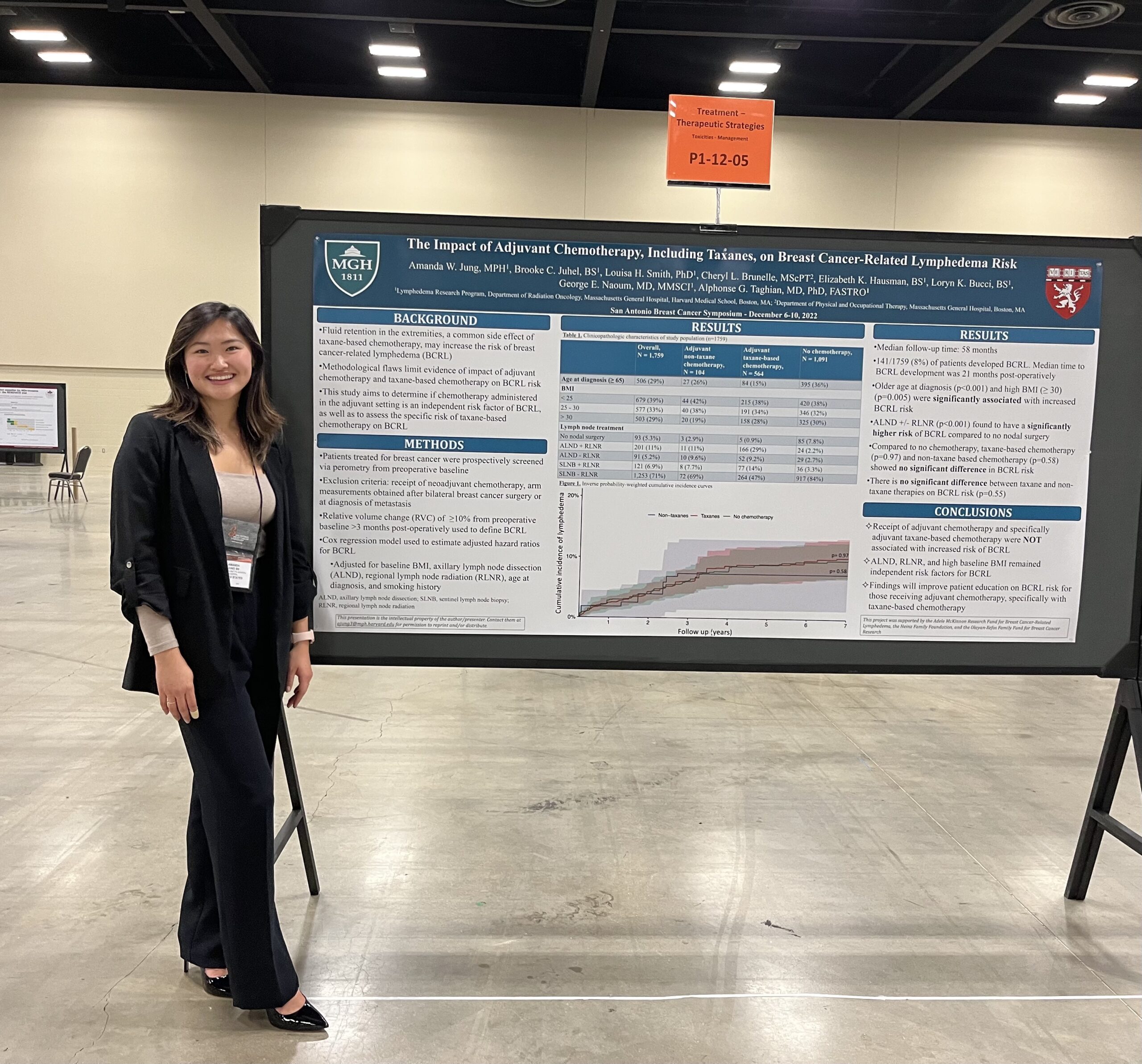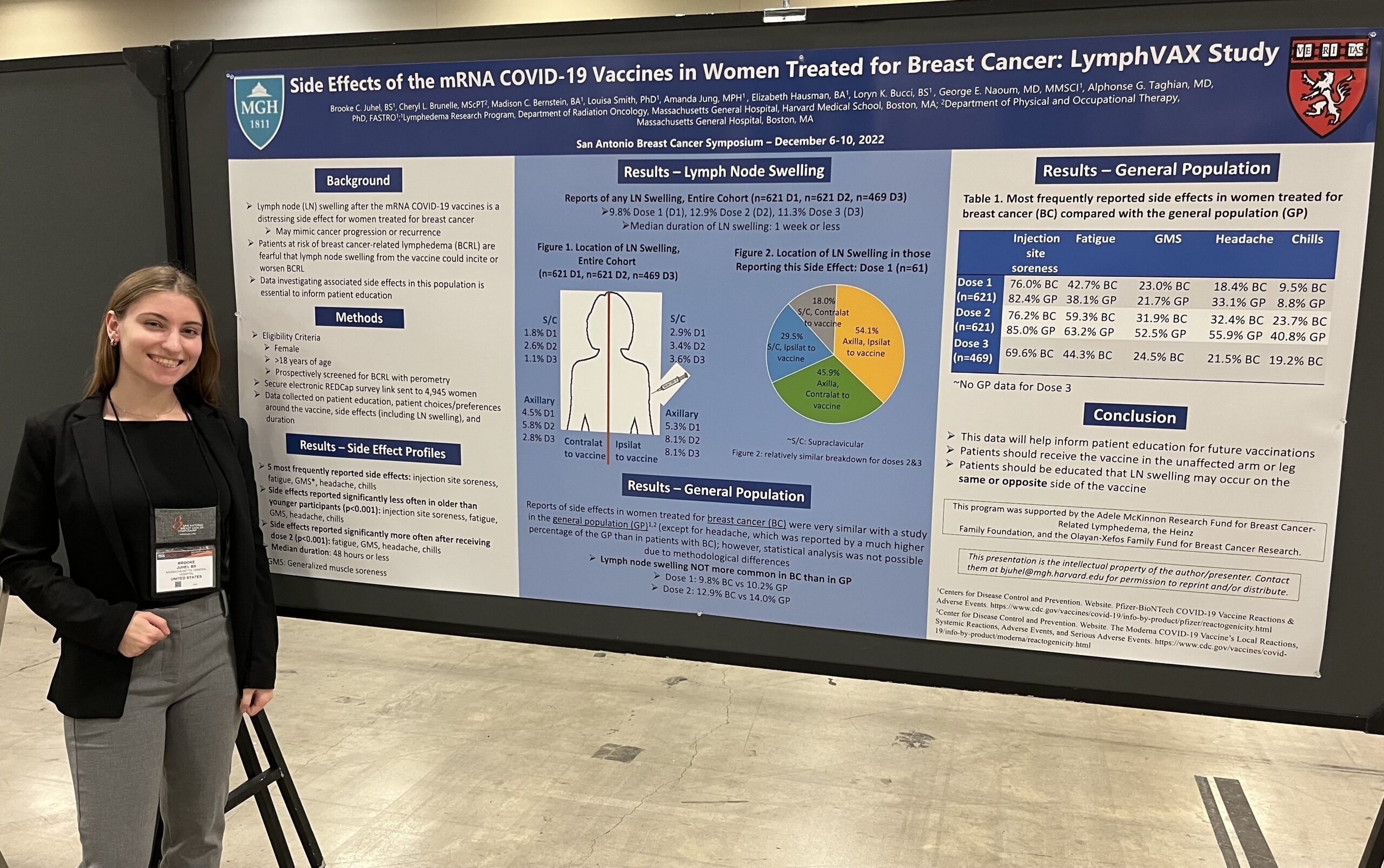 National Lymphedema Network's Cleveland Clinic Lymphatic Conference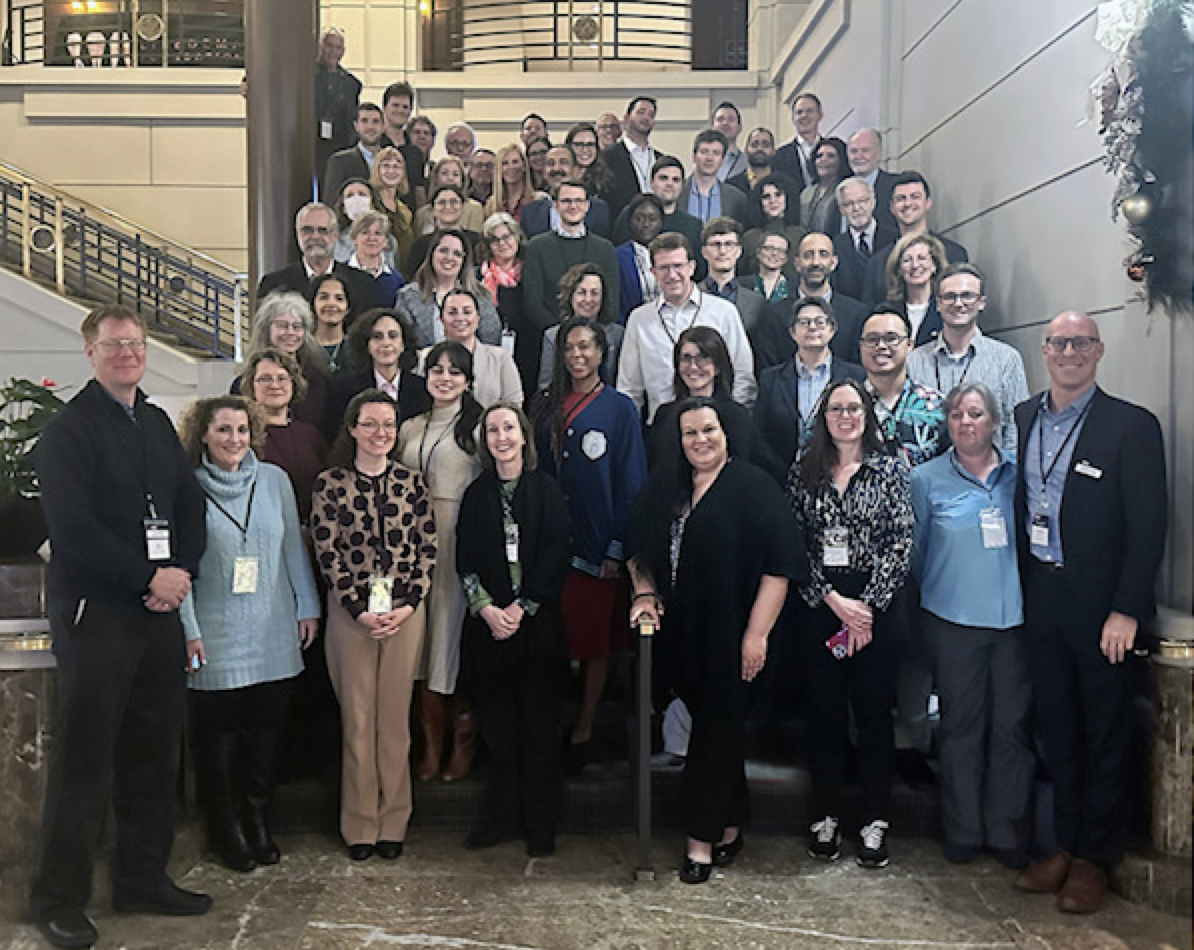 Cheryl Brunelle participated in an expert panel discussion regarding the State of Complete Decongestive Therapy for lymphedema treatment. This panel of certified therapists revisited the necessary parameters of treatment to maximize patient outcomes and discussed barriers to care at this challenging time in the healthcare system.
Bangladesh Society for Breast Cancer Study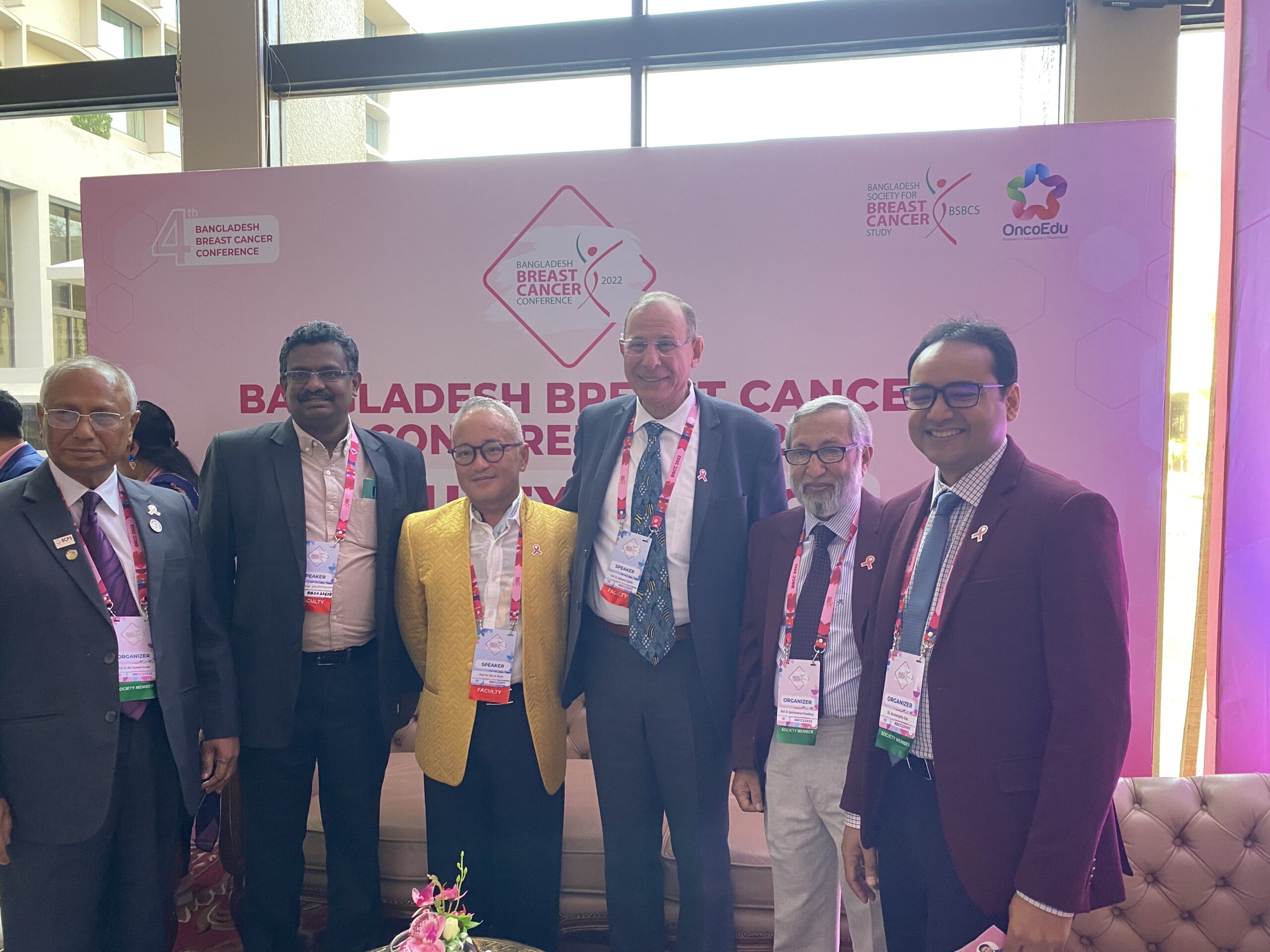 Dr. Alphonse Taghian was the plenary session speaker discussing the breast cancer-related lymphedema risk factors and management at the Breast Cancer Society in Bangladesh. He then went to the local hospital and attended tumor boards to discuss difficult cases.